2021-22 Concert Season
Our Last Season concert will be on May 22 at 3 PM




We will perform




Ludwig van Beethoven

 • 

Symphony No. 3 "Eroica"


Richard Strauss  • Dance of the Seven Veils from "Salome"

Good News:
Our  attendance allowance has been substantially increased.
In order to attend, you will still need:
> A ticket for attendance HERE

> Show proof of full vaccination (boosted)
> Wear a mask inside the church
You can view our previous concerts below
March 27th concert

HERE


January 30th concert

 

HERE


November

concert

HERE
See our 2021-22 Season

  HERE.
We are complying with accepted coronavirus protocols to assure everyone's safety. To be admitted to our concerts, every Audience member must show proof of full vaccination including a booster shot, and a photo ID. Every Audience member must wear a mask that covers both nose and mouth while inside the church building. All Orchestra Members are fully vaccinated and wear masks when feasible. Thanks for your cooperation that allows us to again present concerts for your pleasure.
Prometheus Symphony Orchestra is an all-volunteer organization and relies on your contributions of any size to help offset the loss of concert revenue.  Anything you can contribute to help defray our costs is greatly appreciated.
Music Director Eric Hansen and The Prometheus Symphony Orchestra welcome you to our concert series for the 2021–2022 season, featuring well-established favorites as well as innovative, modern works.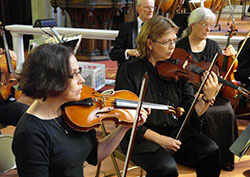 Our all-volunteer community orchestra is devoted to the rehearsal and performance of master works of the symphonic repertoire.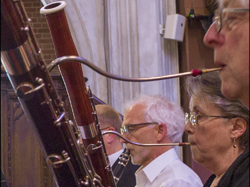 This is our fifty-seventh season of offering concerts to the Bay Area community. There is no admission fee.  Families with children are welcome.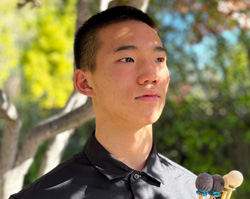 Each season the Prometheus Symphony Orchestra sponsors a young soloist competition  spotlighting the area's exceptional young musical talent.

Season Sponsors

Our Mailing Address:
Prometheus Symphony Orchestra
P.O. Box 3335
Oakland, CA 94609-3335
Contact the webmaster: webmaster@prometheussymphony.org