2021-22 Concert Season Being Planned
We are very sad that we had to cancel our 2020-21 season due to the COVID-19 restrictions.  We hope that vaccine distribution will allow us to see you again in the Fall 2021.  We will plan a 2021-22 season over the next several months so check back here for updates.
In the mean time, our esteemed and knowledgable music director has been conducting a lecture series on the periods of classical music from Baroque to Modern.  The final lecture was Sunday, April 18, and coved William Grant Still and the Music of African-American Composers.  If you missed any lecture, you can see them all on the Lecture Series page under Current Season.
We miss performing for our audience as we are sure you miss hearing us.  We look forward to greeting you all next year.
Prometheus Symphony Orchestra is an all-volunteer organization and relies on your contributions of any size to help offset the loss of concert revenue.  Anything you can contribute to help defray our costs is greatly appreciated.
Orchestra Members Lectures can be found HERE
Music Director Eric Hansen and The Prometheus Symphony Orchestra welcome you to our concert series for the 2020–2021 season, featuring well-established favorites as well as innovative, modern works.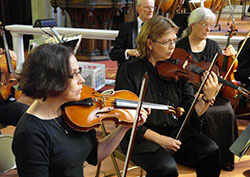 Our all-volunteer community orchestra is devoted to the rehearsal and performance of master works of the symphonic repertoire.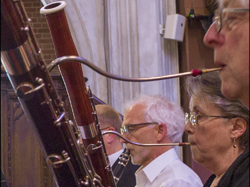 This is our fifty-fourth season of offering concerts to the Bay Area community. There is no admission fee and families with children are welcome.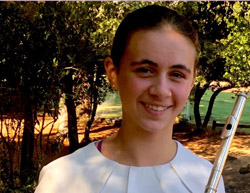 Each season the Prometheus Symphony Orchestra sponsors a young soloist competition  spotlighting the area's exceptional young musical talent.

Season Sponsors

Our Mailing Address:
Prometheus Symphony Orchestra
P.O. Box 3335
Oakland, CA 94609-3335
Contact the webmaster: webmaster@prometheussymphony.org