Our Next Concert:
Sunday, November 15, 2015 3:00pm:
Antonín Dvořák ·  Carnival Overture
Piotr Ilych Tchaikovsky · Suite No. 3 in G Major, Op. 55
51 Years of Community Music Making
Music Director Eric Hansen and The Prometheus Symphony Orchestra welcome you to our concert series for the 2015–2016 season, featuring well-established favorites as well as innovative, modern works.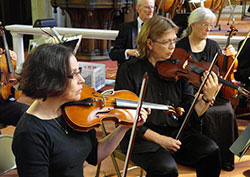 Our all-volunteer community orchestra is devoted to the rehearsal and performance of master works of the symphonic repertoire.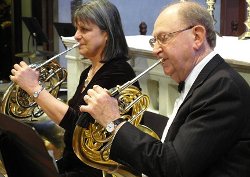 This is our fiftieth season of offering concerts to the Bay Area community. There is no admission fee and families with children are welcome.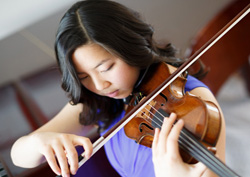 Each season the Prometheus Symphony Orchestra sponsors a young soloist competition  spotlighting the area's exceptional young musical talent.

Contact the webmaster: webmaster@prometheussymphony.org