Our Next Concert:
Sunday, March 22, 2015 3:00pm:
Dmitri Shostakovich · Festive Overture
Gustav Mahler · Symphony No. 10 (1st & 3rd Movements)
Manuel de Falla ·  Suites 1 & 2 from "The Three Cornered Hat"
Celebrate Our 50th Season With us
Music Director Eric Hansen and The Prometheus Symphony Orchestra welcome you to our concert series for the 2014–2015 season, featuring well-established favorites as well as innovative, modern works.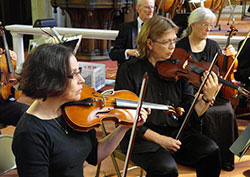 Our all-volunteer community orchestra is devoted to the rehearsal and performance of master works of the symphonic repertoire.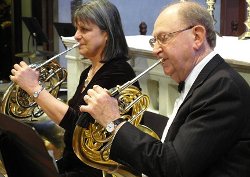 This is our fiftieth season of offering concerts to the Bay Area community. There is no admission fee and families with children are welcome.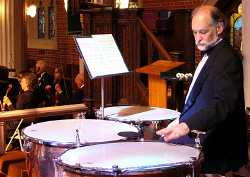 A special opportunity for you to help us bring Beethoven's rarely performed 9th Symphony—including the Ode to Joy— to the community.

Contact the webmaster: webmaster@prometheussymphony.org